The First Ever
HOLISTIC NEWBORN CARE SPECIALIST/NEWBORN NANNY COURSE
Do what you love, and do it green!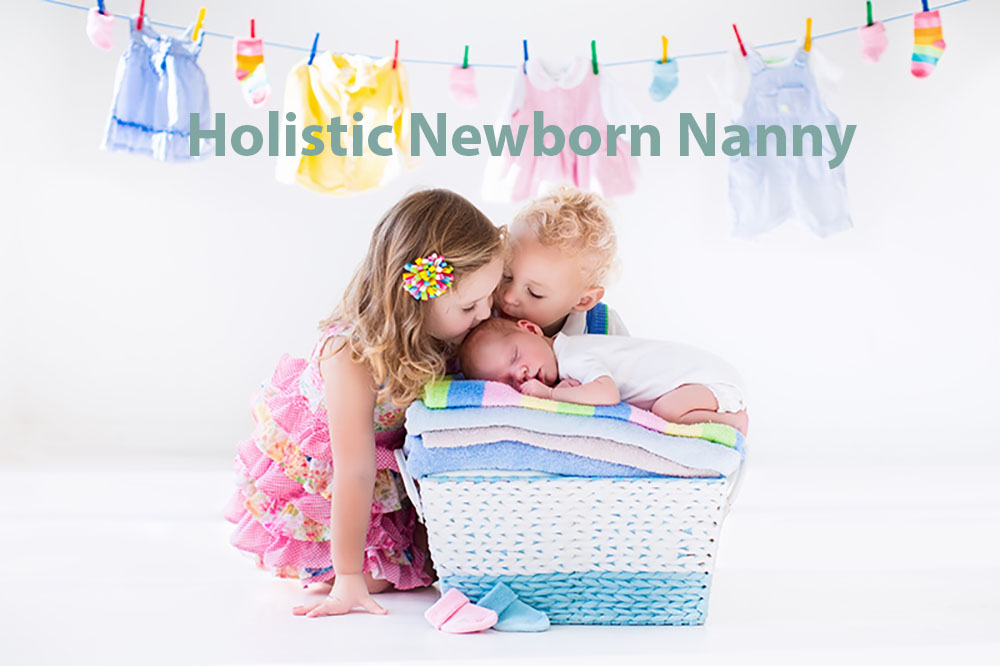 Holistic Newborn Nanny Specialist course defined:
A Holistic Newborn Nanny Specialist is a venue that no one else has attempted. With the growing awareness of how important it is to take your health into your own hands comes the added importance of protecting the newborn. With the knowledge of homeopathy, herbal remedies, essential oils, acupressure, home remedies, and more, you will be able to give the client's suggestions as to a more natural way to help themselves and their child. Perhaps the Client does not want to use medications but is open to herbal or other natural modalities. Although you are not a medical consultant, you can make suggestions that the client can talk to her health care provider about and perhaps find a healthier way to deal with fundamental issues. This course is the same as the Basic NCS/NN course; however the basic course does not include natural modalities. The Holistic course is longer than the basic course with the addition to the modalities.
Nancy Hamm has been training people to work with newborns for over ten years. She has the experience and the knowledge to walk you through any non-medical situation with ease. People from all walks of life have trained under Ms. Hamm. Begin by signing up for our Holistic Newborn Care Specialist/Newborn Nanny courses, and you will soon belong to a family of dedicated newborn care workers.
Enroll now.to be considered one of the most educated and informed professionals in the nation.
We offer a completion certificate once you finish the course, do your homework, and pass a quiz. From there, you can go through the NCSA to complete your certification.
Ms. Hamm provides one of the most comprehensive, interactive courses in the nation. Her philosophy is that learning should be fun. With that in mind, she will share demonstration videos, charts, personal experiences, and scientific facts all sprinkled with humor. We want you to enjoy learning, but we also want to challenge you.
Newborns are her specialty. With more than 28 years of experience, Nancy is prepared to share her vast knowledge of newborns, the practical side being your own boss, finding employment, and becoming a successful newborn caregiver.
We offer the Holistic Newborn Care Specialist course for ages 0 – 12 weeks and the Newborn Nanny Course for 0 – 18 months.
Gentle Ventures has trained over 500 hundred students, many of who are: