Don't Leave Home Without a Contract
How you handle your job is a sign of your professionalism.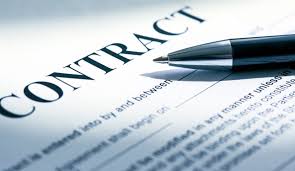 As a professional Newborn Care Specialist or a Newborn Nanny it is important to have all your "I's" dotted and "T's" crossed. A lot can happen on a job and it is important that both you and the families you are working with are legally protected. Here at Gentle Ventures, we offer amazing, professional contracts that will take the stress out of accepting a new job.
Whether you are taking a job for one week or one year you should always have a contract to protect your rights. Please view our contract samples in the links,
A legal contract is a legally enforceable agreement between two or more parties. Typically, a party promises to do something for the other in exchange for a benefit. A legal contract must have a lawful purpose, mutual agreement, consideration, competent parties, and genuine assent to be enforceable. Marianne Bonner
Our Contracts:
Save you hundreds of dollars on one job.
Guarantee yourself holiday pay, vacation pay, hourly considerations, and protection from clients who take time off and do not pay you.
Extensive Covid, fle,cold or any contagious illness clause
Nightime, daytime or 24/7 service clauses
Are easy to understand.
Have been reviewed by lawyers and are always up to date.
What You Get:
A full contract that we customize to your needs.
Students (Current/Former) receive 50% off.
Two free proofs and two free edits to be taken within 7 days .**
How it Works:
You will receive a watermarked contract for you to review.
You email us the customizations you need. This may be a clause you want added (in your words)
We make the edits to your specifications.
We provide you with a printable version for you to use.
**Additional changes/revisions can be made for an additional fee
***Additional clauses personalized for your contract can be added for an additional charge.
Gentle Ventures' does not hire attorneys to write the contracts. Contracts are written out of experience and knowledge. "Ms Hamm is not an attorney licensed to practice law in Arizona or any other state.