Do what you love and love what you do!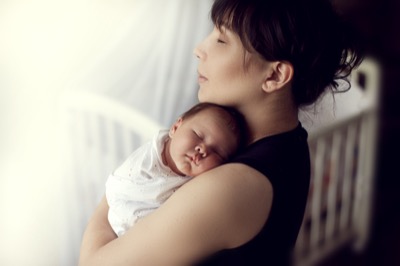 Newborn Care Specialist defined:
A Newborn Care Specialist is a compassionate, educated person who helps new parents with the principals of caring and assisting in every aspect of a newborn's life. She may work days, nights, or around the clock. This Gentle Venture's course is designed to cover more newborn issues than just basic; we cover advanced issues also. This course is accredited by the IMPI and approved by the NCSA for certification. We are highly qualified to teach you. We encourage you to sign up now at Gentle Ventures for your training. Here are some of the subjects we cover:
Breastfeeding
Sleep Training or Sleep Conditioning
Scheduling
Formula feeding
Colic
Reflux
Gentle Ventures has trained hundreds of people from many walks of life, including experienced NCS and people who have never held a baby. We are so honored that so many students have trusted us with their careers. We mentor all our students for a lifetime for free. Many other courses charge for mentoring or have students do the mentoring.
A Newborn Care Specialist with experience can expect to earn $25 an hour up. We have some people earning over $100 hr. This, of course, depends on your experience level, the number of babies, and the location. If you are an experienced newborn caregiver, we encourage you to take the course because you do not know what you do not know. There is so much up to date information in this course you cannot go wrong. Here are some of the people we have trained:
RN
LPN
Nanny
Postpartum or Labor Doula
Midwife
NCS
Child care provider
Agency owner
Anyone interested in caring for newborns
People who have taken a course from another company
We have worked very hard at making this course fun and easy. We have a very comprehensive curriculum, and you will be able to see, just by viewing that, that we are the highest rated course you can take.
We are available to anyone anywhere in the world. We do not limit our students to the United States. Watch our free class now to see why so many people have chosen us for their training. If you have access to a computer, you can take these classes anywhere from 3 days to a year. Yes, you have one year to complete the course, so feel free to take it at your own pace.
We offer a completion certificate to everyone who completes the class, homework, and test. Enroll now and begin your journey into one of the most rewarding careers you can undertake.
. Are you looking for a course that mixes scientific facts with humor? Gentle Ventures can provide that. Ms. Hamm is an amazing teacher who brings out a fun and realistic adventure in every class. Learning should always be an experience. We share outside videos, charts, personal experiences, and laughter with each course.
With more than 28 years of experience, Ms. Hamm will be able to share a vast world of personal experience, along with her knowledge of newborns. She is also a very successful businesswoman and can help you along the way to set up your own business, market yourself, and become a professional newborn care specialist.
Gentle Ventures offers four amazing courses. The basic Newborn Care Specialist Course, The Newborn Nanny course which covers 0 – 18 months with a full course on newborns included, or the Holistic Newborn Care and Newborn Nanny course, which is the course with a natural twist.
Gentle Ventures has trained hundreds of students. We began teaching in 2006 and have grown and matured to become a leader in the training arena. Here are some of the professions that have trained successfully with us.
Gentle Venture's students are given a lifetime mentorship when they take this course. This means you may come to us when you need advice, counsel, or an advocate. Please remember that mentorship is one of the biggest reasons to consider Gentle Ventures. You will not be mentored by another student; Ms. Hamm is always available to mentor you. When you need advice about a job or client, if a newborn is presenting with a problem that you cannot decipher, or if you need an advocate, she is there for you. Most courses charge for the privilege of mentorship; Gentle Ventures does it free of charge to students. This is not a year mentorship. This is a lifetime mentorship. Ms. Hamm has 10-year students who are still coming to her for advice. This is indeed a great perk to taking these classes. Watch the free class and buy the course today to begin your journey into this amazing field.
This is a complete course, beginning with fundamental concepts and progressing to advanced care.
Ages Covered: 0-12 weeks for the Newborn Care Specialist and, 0-18 months for the Newborn Nanny
Number of Classes: 12 - 16
Hours of Videos: 25 - 30 plus
Time to take the Class: Weekend to a year.
Based on: Scientific Research, Expert Opinion, and over 40 years of hands-on experience
Mentorship: Available for all students for a lifetime
Discounts: Continuing Education and Workshop Discounts for Students
Certificate of Completion
No prerequisites for taking the course
The course also includes a complete Sleep Conditioning/Training course, Multiples and Preemie Care, and Formula Composition. We also cover Prenatal and Baby Development, along with Failure to Thrive, the Death of a Child, RAD, the Mind of a Child, Communication, why it is important to Go Green with a child, Resume Building, how to Apply at an Agency, Marketing, and much more.
This course will provide you with the knowledge and skills to start your career or business as a Newborn Care Specialist. Begin your journey now as a Newborn Care Specialist, and grow your business into one of the country's finest. This course will help you with the tools you need to begin. We will instruct you on ways to becoming a professional and outshine all the others. We will teach you how to market yourself and show you how to make a resume that will get you noticed. We will show you the importance of contracts and why you should never go on a job without on. This course is a must for anyone working with babies. Sign up today and look to the future.
Check out our Course Curriculum below by clicking on the title of each course on the right.