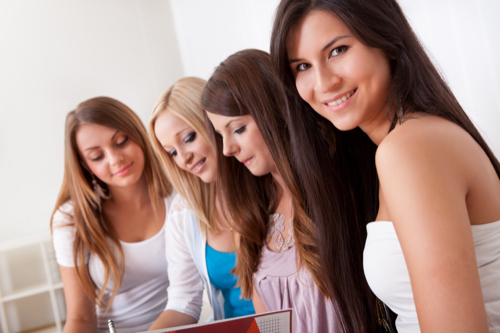 Our one-on-one classes are an experience you should not miss! This is not your ordinary class. We will do one-on-one classes for only one person but up to 20 people. We like to keep our classes small so we can cover the issues more thoroughly.
We cover more newborn issues than any other basic course. Along with basic issues we cover many advanced issues. We answer questions, deal with issues you need to talk about all the while having fun while we learn. We laugh, we cry, we discuss different options, we teach the scientific research that explains the reason behind great newborn care and we listen to our student's questions and their concerns. Lastly, we network and socialize. We get to know our students who we mentor for a lifetime.
Gentle Venture's manual is considered the "Bible of Newborn Care" and is Included in this experience is a full-color manual that you can take home with you. The manual is included without an extra cost.
We teach three different courses:
Basic Newborn Care Specialist Course 2 - 10 hour days
Basic Newborn Nanny Course 2 10 hour days and one 4 hour day
Holistic Newborn Complete Course 2 - 10 hour days
Come to class free for booking a class in your city. Ms. Hamm also holds classes in her home for 1 - 10 people. She resides in Phoenix, AZ. In a one on one class with under 5 people, we will discuss what you want to be taught. You may need sleep conditioning emphasized or maybe you do not understand reflux. We will spend more time on those still covering all the other pertinent subjects.